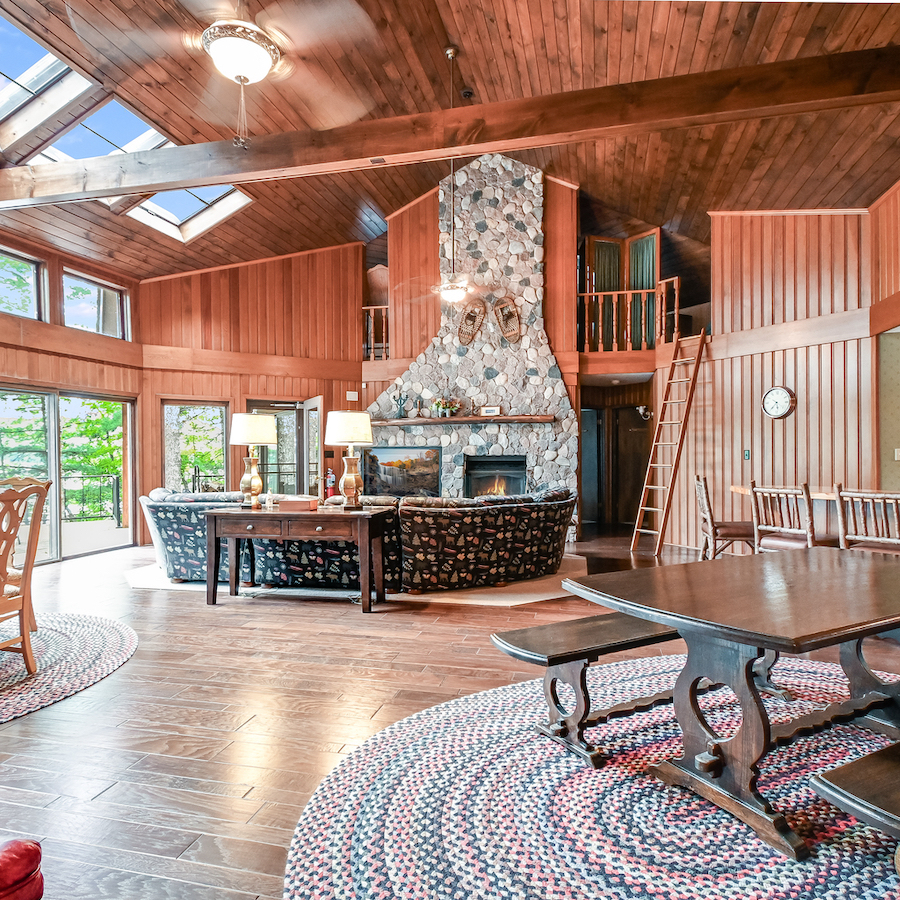 The 4-bedroom, 4-bathroom cottage is located in the center of beautiful Lake
Minnesuing. Guests access the Island Retreat by pontoon boat during the summer season and by snowmobiles during the winter months. The unique location and beautiful surroundings create the perfect place for the adventurers in your party.
When it comes to accommodations, the Island Retreat was designed to do a masterful job of blending old and new. We offer beautifully appointed rooms, each one featuring unique rustic décor and private baths. You receive the best of both worlds, all the relaxing benefits of a true Northwoods getaway with the technology you would expect.
Four private guest rooms, each with its own unique personality and name, fittingly steeped in Native American tradition.
Retreat Features Include:
Each Room Features a Private Bathroom with Shower
Half Bathroom off of Living Room
Desk and Seating Area
(2) Rooms with King Size Beds & (2) Rooms with Two Twin Size Beds
(2) Lofts each with Two Twins
Deluxe Linens
Premiere Bathroom Amenities
High-Speed Internet
Blow Dryer, Iron and Ironing Board
Keurig Coffee Maker and Bottled Water
Full Kitchen
Living Room with Natural Fireplace
Satellite TV
Dining Area
Large Porch with Seating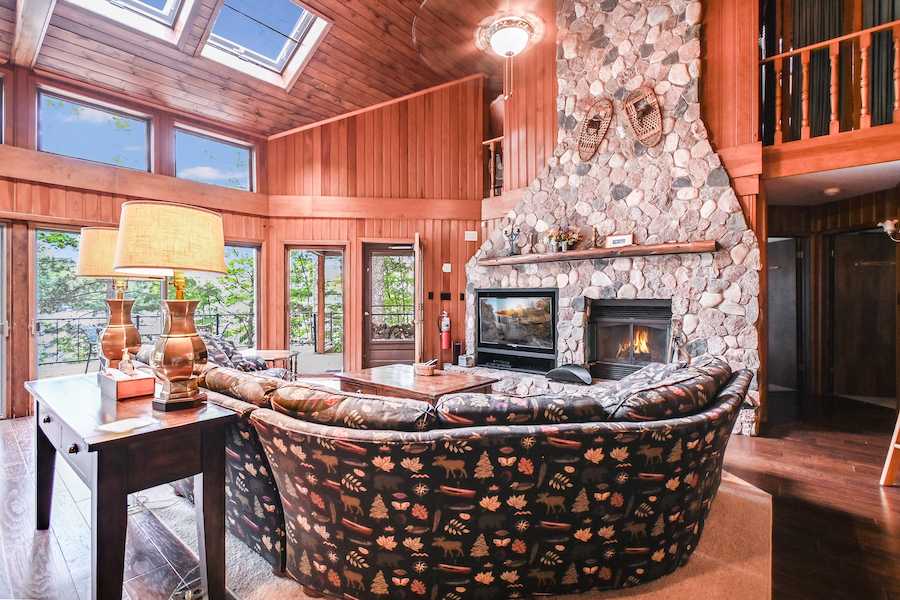 Living Room with Wood Fireplace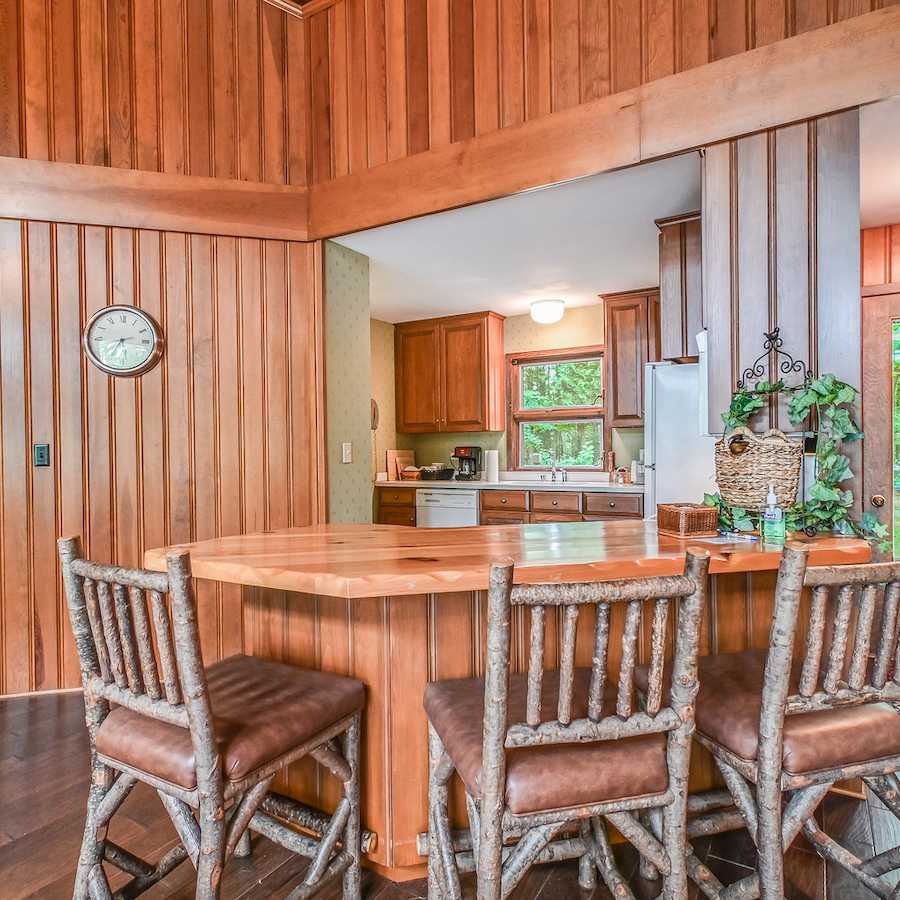 Kitchen with Sitting Area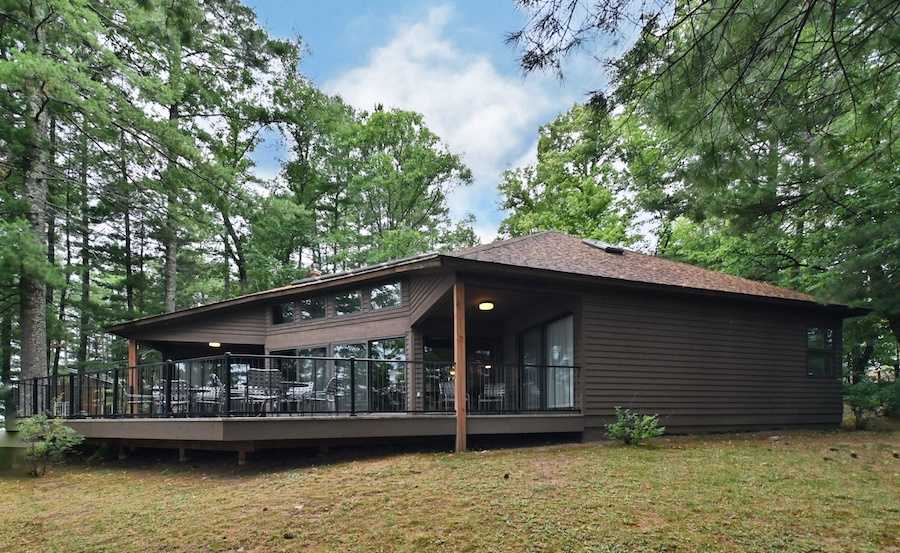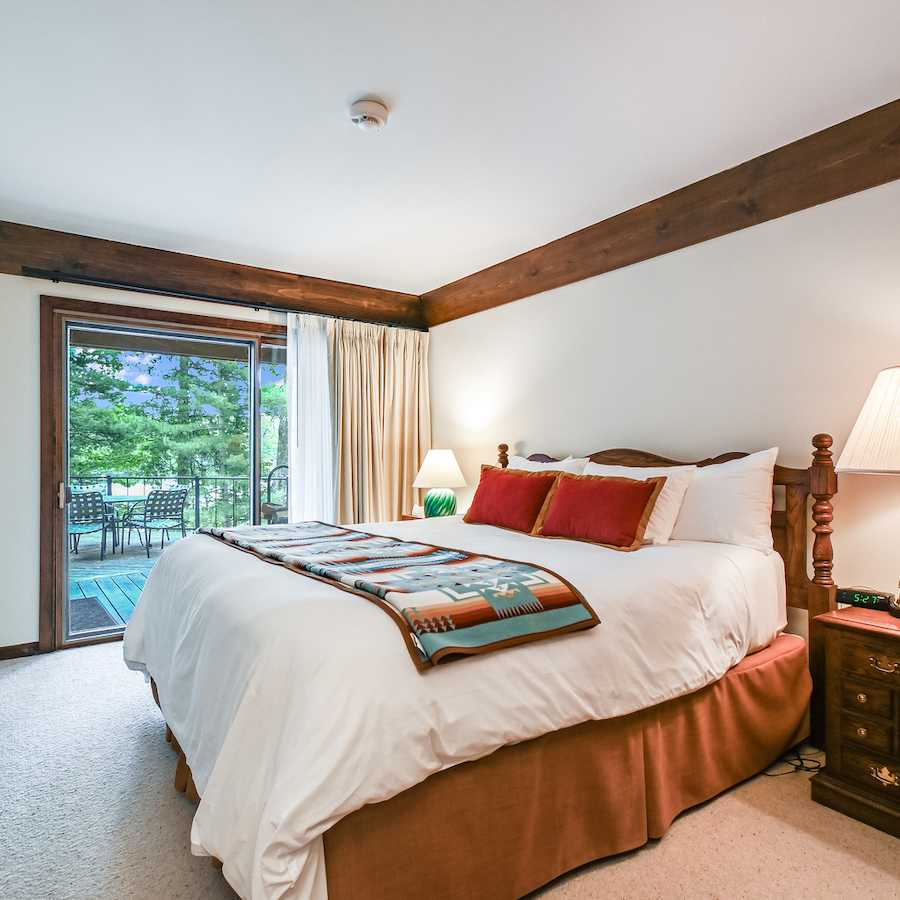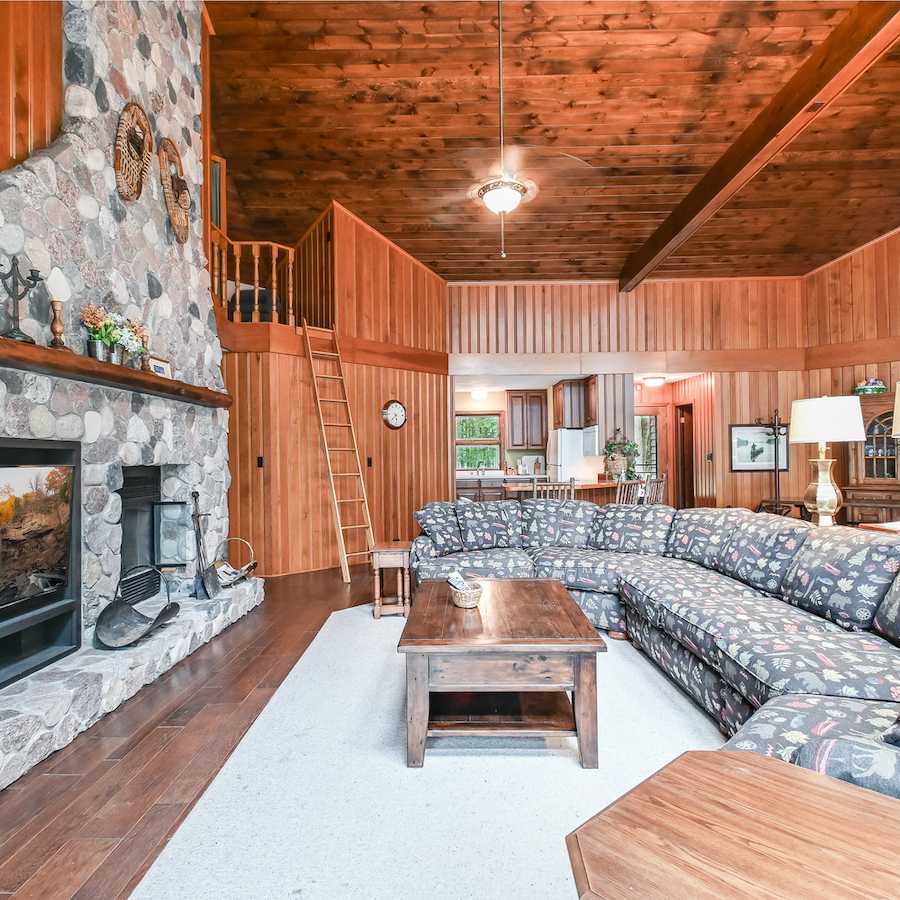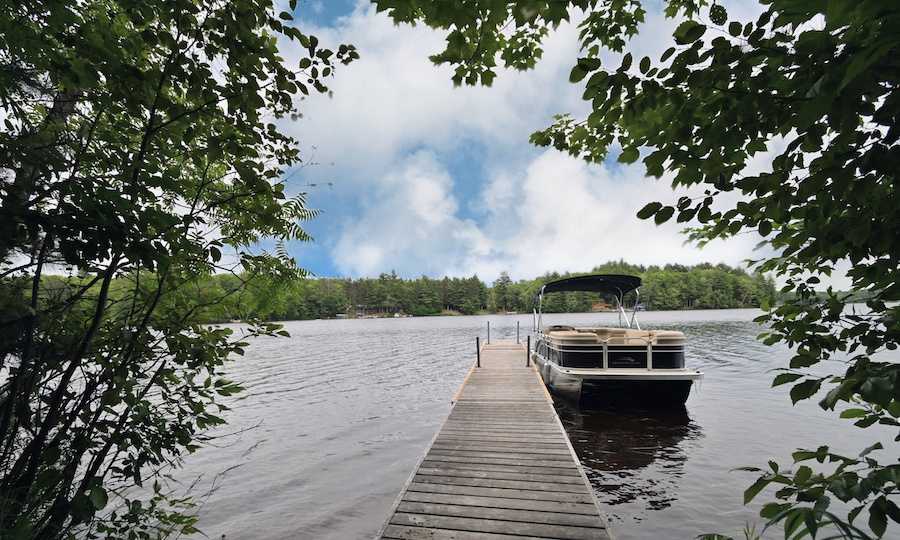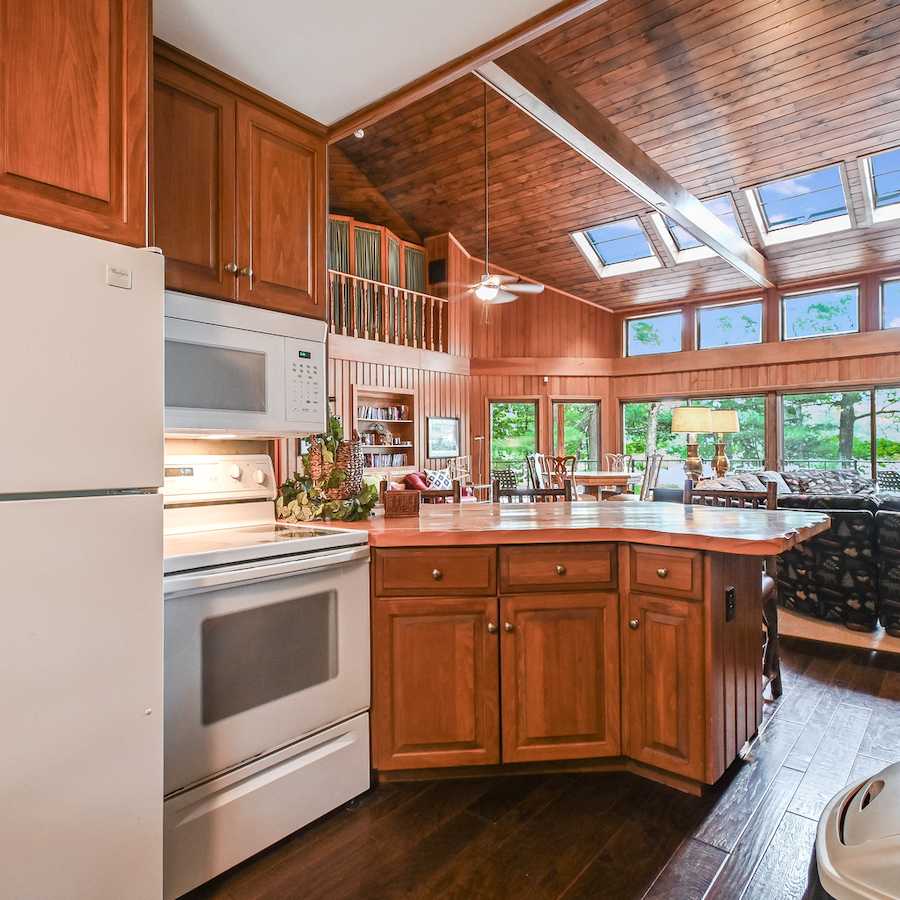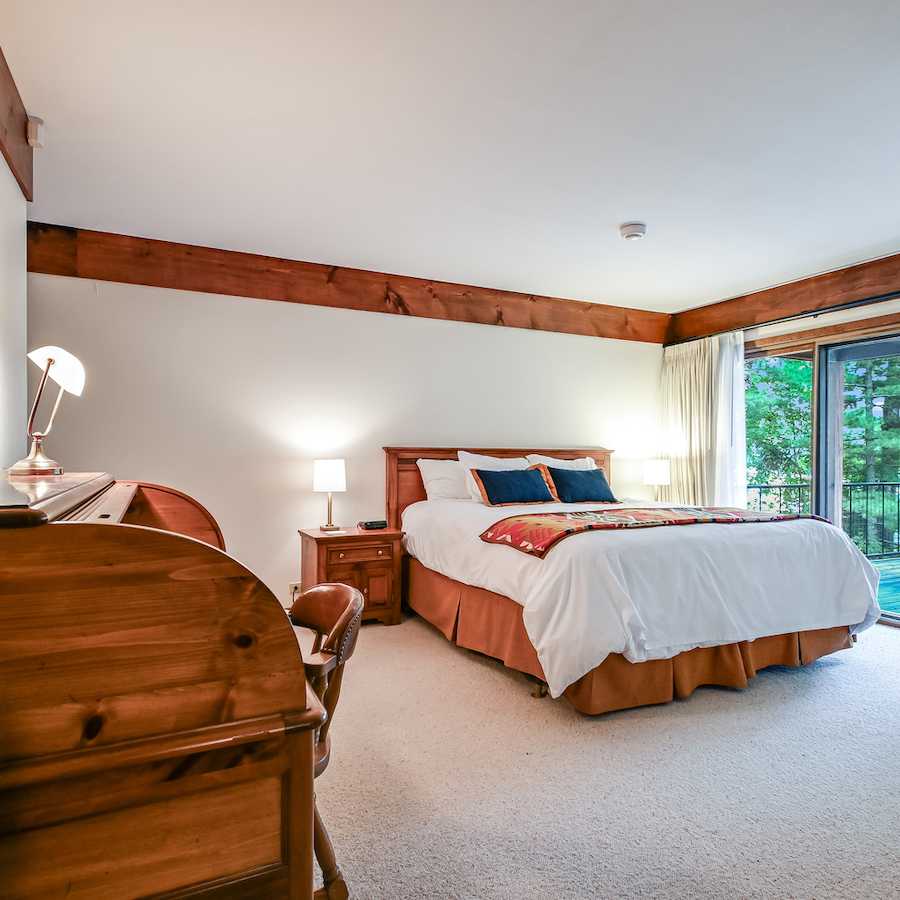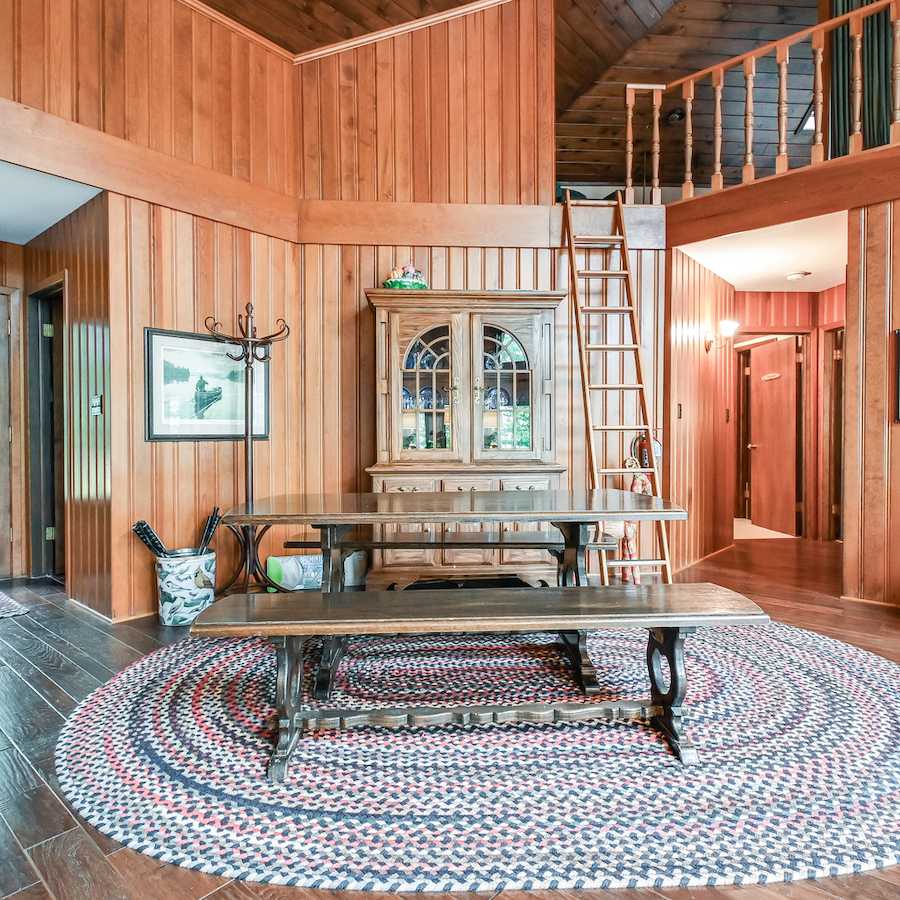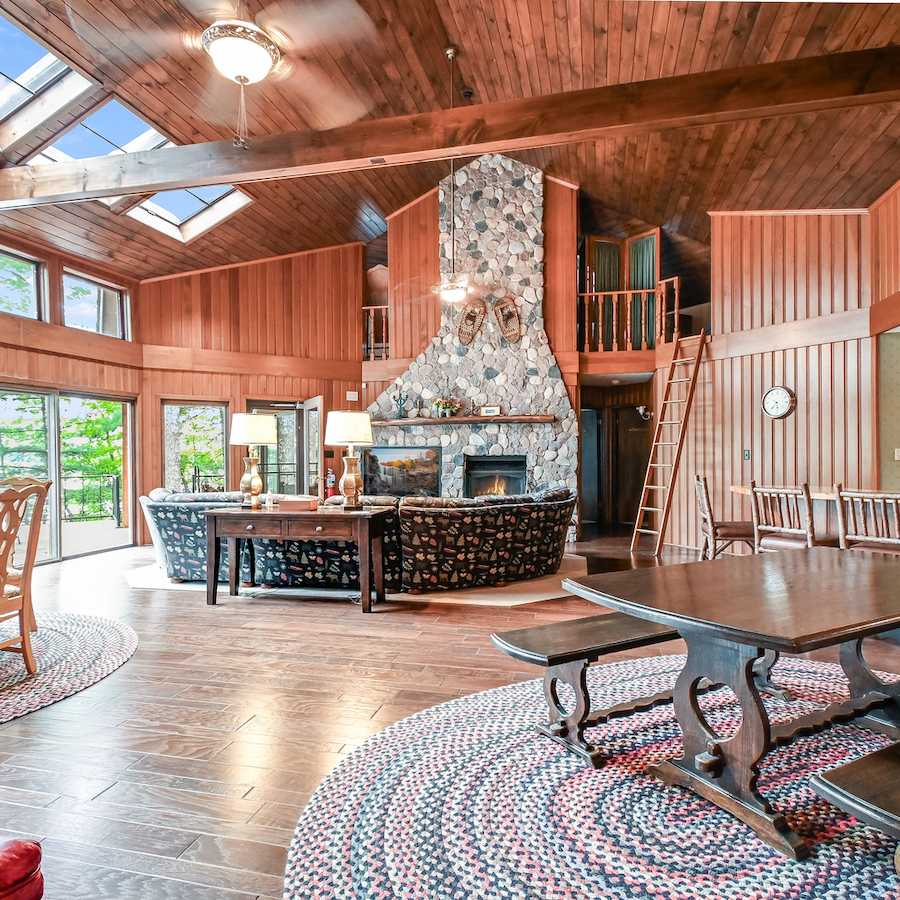 Large Open Space Living Room