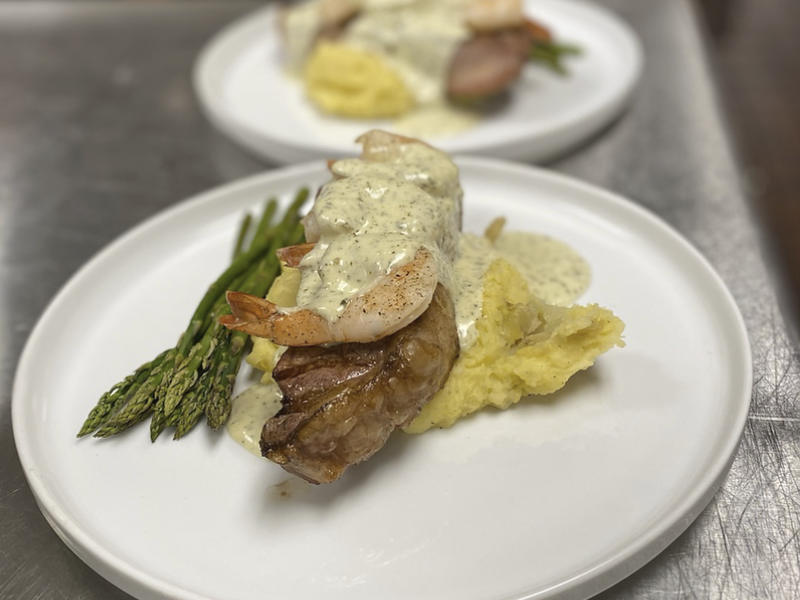 Curt Carlson always enjoyed meals with a taste of home and the tradition continues today. Many guests arrive at our lodge in awe of the scenery and leave in love with our food. Our professionally trained Culinary Team use the freshest and most favorable local ingredients to create a full menu of savory meals, with hearty portions that will leave everyone satisfied.
Our Head Chef works directly with our Meeting Coordinator and you, to create custom menus that will satisfy all your guests needs and taste buds. Our intimate dining room encourages group meals and is the perfect setting for that special themed dining experience.
All dinners include a social hour with hosted bar and hand selected appetizers scheduled prior to your evening meal. With multiple locations to choose from, our social hours are an event that your guests will enjoy and cherish.